Sun-kissed Sips: Summer Get-Together Faves
Actions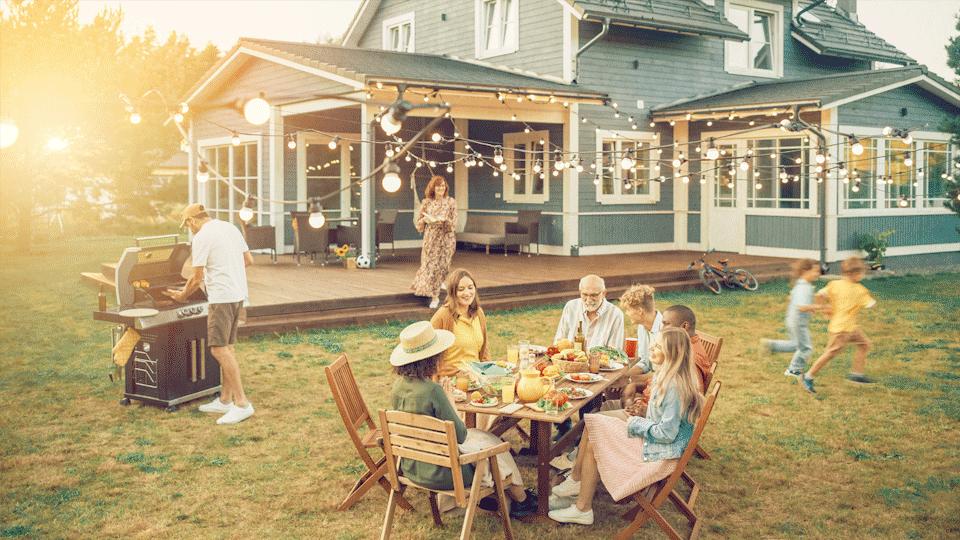 Sun-kissed Sips: Summer Get-Together Faves
July 21, 2023
Welcome to the sun-drenched season of endless fun and laughter! Summer holidays are in full swing, which means the delightful sights of kids playing, the aroma of sizzling BBQs filling the air, and the joy of spending afternoons and summer sunsets with our favourite friends and family.
We've put together a list of the MUST HAVE summer sips that will go perfectly with your next get-together. So, sit back, relax, and get ready to discover the perfect companions for those unforgettable moments under the sun!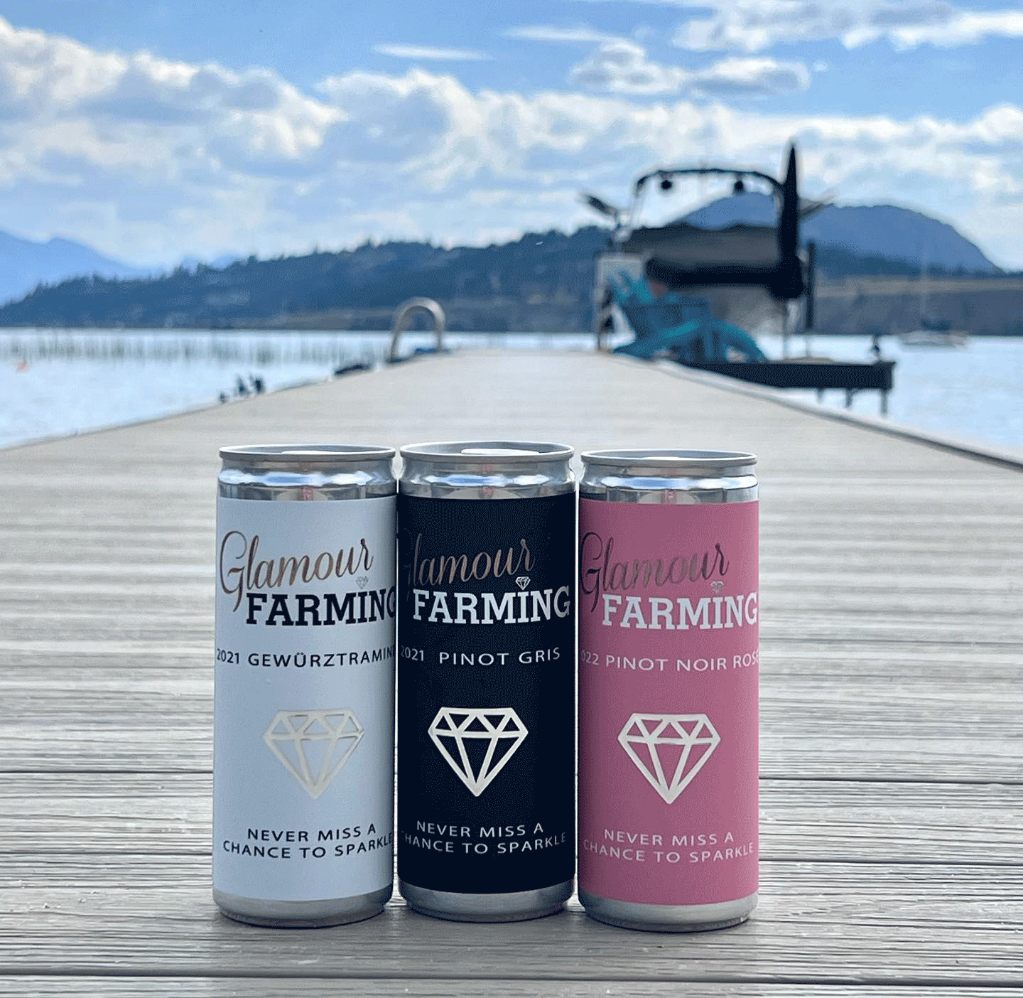 Glamour Farming by 5oth Paralled Estate
Never miss a chance to sparkle this summer with Kelowna's own Glamour Farming and their canned wine line featuring a 2022 Pinot Noir Rose and a 2021 Gewurztraminer.
The Rose features aromas of candy apple, strawberry, watermelon while featuring a round generous palate with flavours of red cherry and strawberry, with a soft lingering finish.
The Gewurztraminer features a lemon hue. Flavours and aromas of lemon, passion fruit, lychee and ginger. Lively, crisp and exotic. Recommended paring: mild cheese, poultry, fish and egg dishes.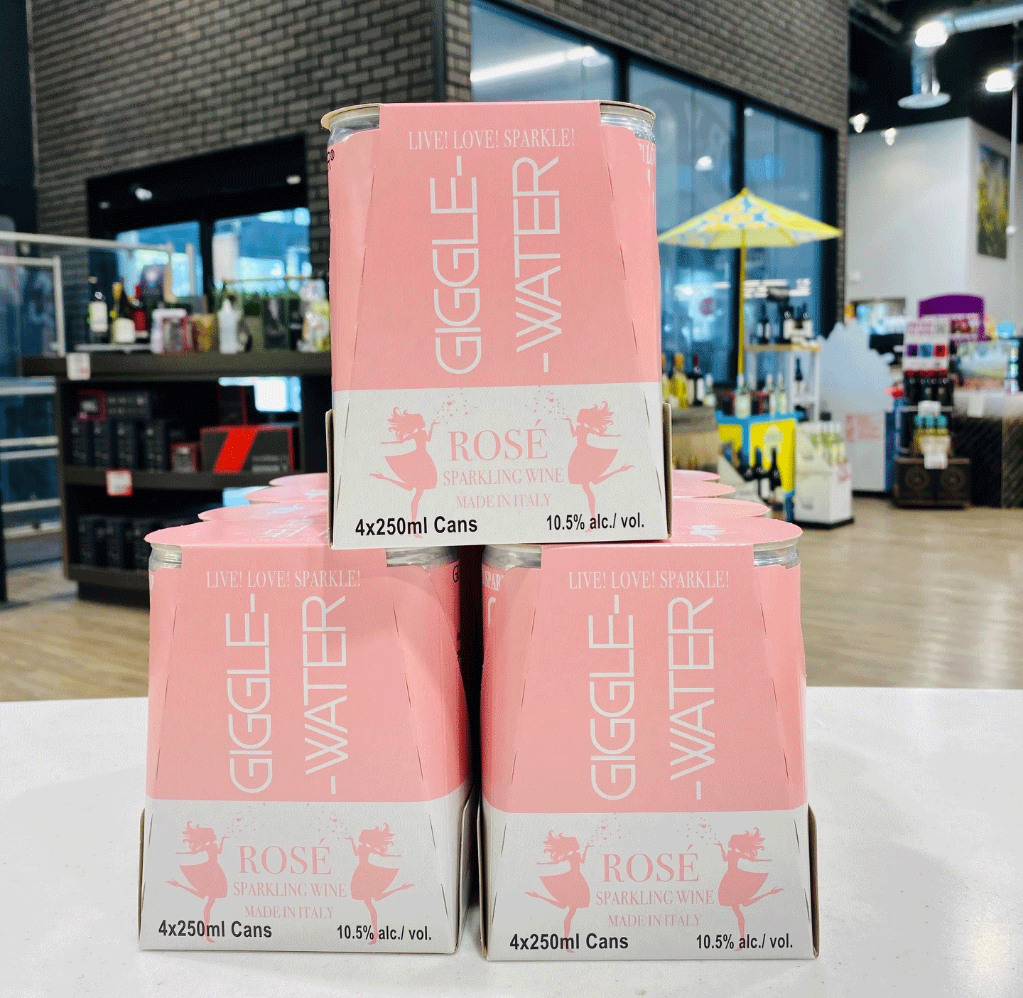 Gigglewater Rose Sparkling Wine
Gigglewater Rose sparkling wine cans are a delightful addition to any summer occasion. The sweet and refreshing taste of rose wine is perfectly complemented by the convenience and portability of canned beverages, making it an ideal choice for outdoor gatherings, picnics, and barbecues.
The light, fruity notes of rose wine are the perfect accompaniment to the bright colors and fresh flavors of spring produce, such as crisp salads, juicy strawberries, and tangy citrus fruits. The delicate floral undertones of rose wine also pair well with lighter fare, such as grilled fish and chicken, making it a versatile choice for any springtime menu.
In addition to its delicious taste and versatility, rose cans are also an easy and convenient way to enjoy wine without the hassle of opening a full bottle. With no corkscrew required, they are a fuss-free option for impromptu get-togethers or a relaxing afternoon on the patio.
Speaking of canned bevvy's, you can't spell SUMMER without B-E-E-R ... don't go getting all fact-checky on us just trust us.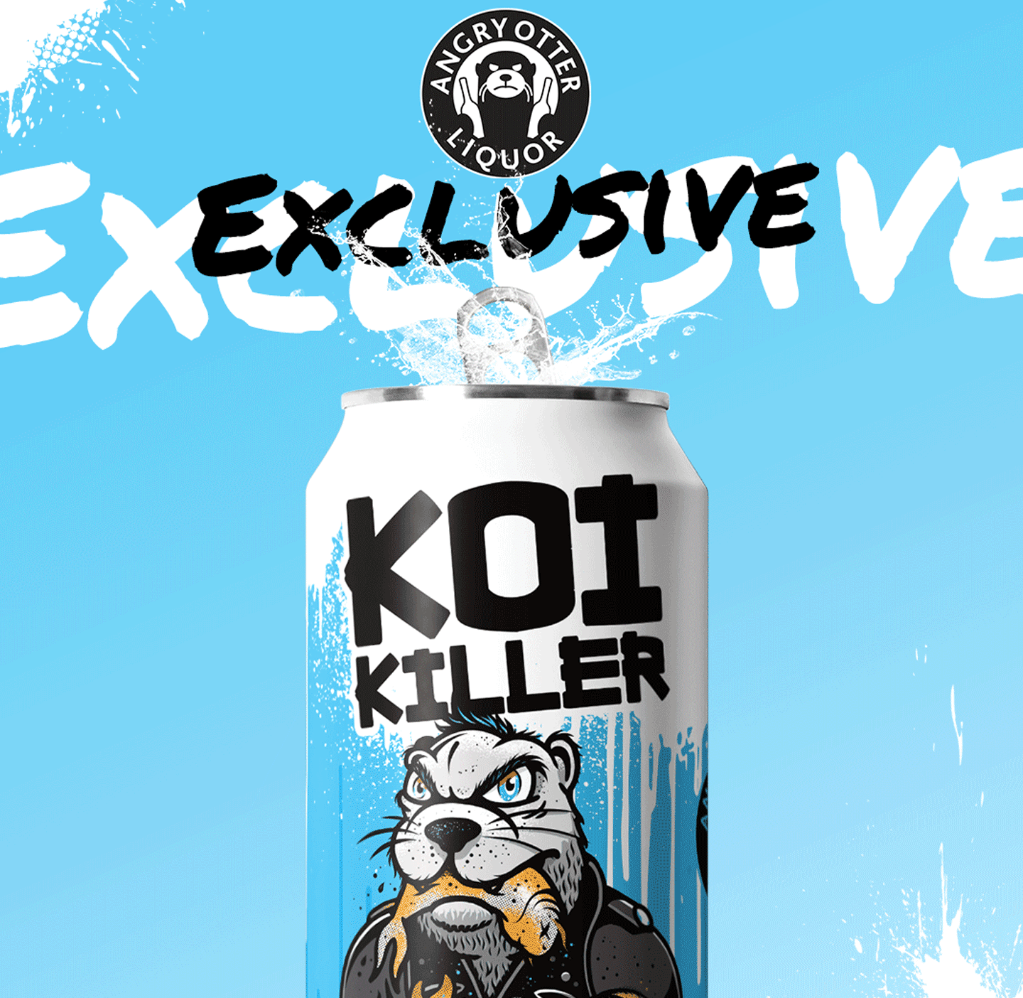 Koi Killer IPA from Parallel 49 Brewing
We partnered with Parallel 49 Brewing for our Koi Killer IPA in memory of the Koi Fish eaten by an otter at the Dr. Sun Yat-Sen Classical Chinese Garden in Vancouver. Partial proceeds will be donated to the Dr. Sun Yat-Sen Classical Garden.
This Angry Otter Liquor exclusive is always found ice cold in our walk-in.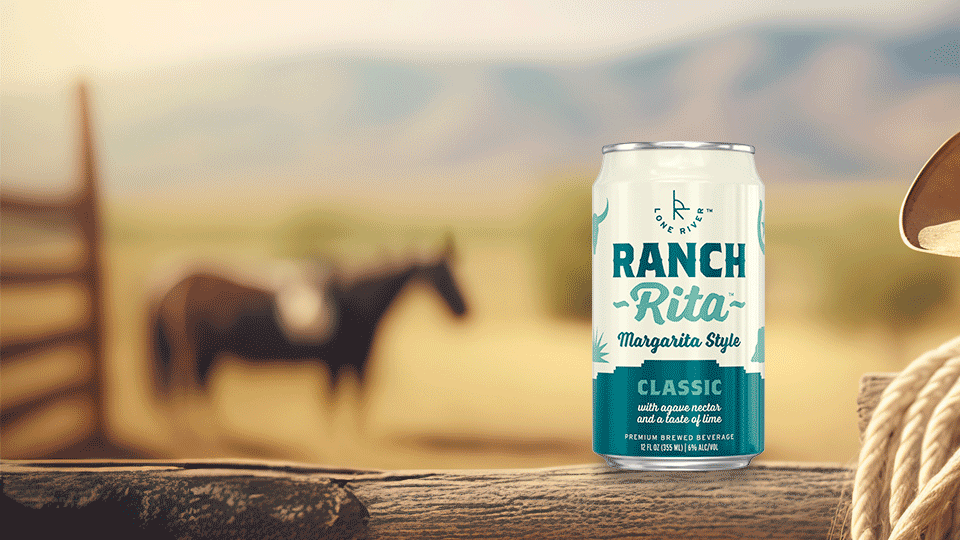 Lone River Ranch Rita
The Classic Ranch Rita is a margarita style beverage made with agave nectar and a taste of lime. It's a perfect light bevvy perfect for those summer afternoons sitting by the river. Find it chilled in our walk-in.
Well, there are a few thought starters for you. We hope you've found some inspiration for your next summer get-together. Make sure you TAG us on social so we can see what you're drinking and where you're enjoying it (@angryotterliquor).
Have a great summer!