Wine Locker Program
October 9, 2019
Discover an extraordinary opportunity at the 248th Street location, our premium wine locker program. Upon joining, we set aside a secured cabinet with your name displayed in the store. Next, you will meet with our wine consultant, who will learn more about your tastes, preferences and needs.

Once we have a better understanding of your personal preferences, our team of wine experts will carefully handpick bottles chosen just for you every single month. The selection is based on a pre-determined budget of at least $150. Then, on a date determined during your meeting with the wine consultant, you can pick them up, pay for the bottles in-store and be on your way- without the hassle of standing in aisles or asking the team if we have your specifically researched bottle in.
Whether you want to explore wines from new regions, meet some new favourites, or add a little variety to your cabinet, becoming a wine locker member can conveniently take the guesswork out of shopping for wine.
Elevate your wine journey with us today.

Membership Perks:
Personal concierge service
Wine pairing service and recipes
Early access to exclusive products, classes, and events
Wine and brewery travel planning with insight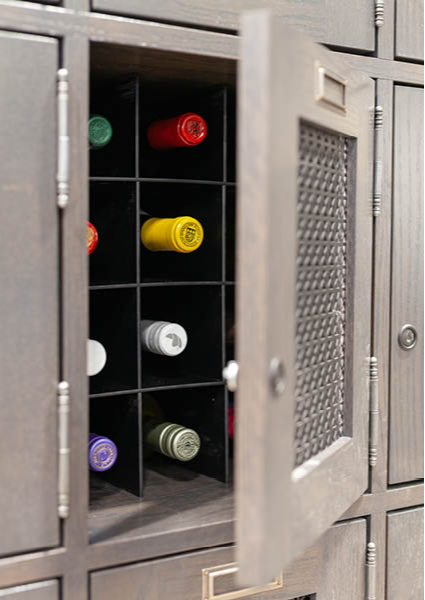 After so much popularity, we've added more lockers. Sign up and claim yours next time you're in store, or email our in-house SOMMELIER for more information.
Discover more: