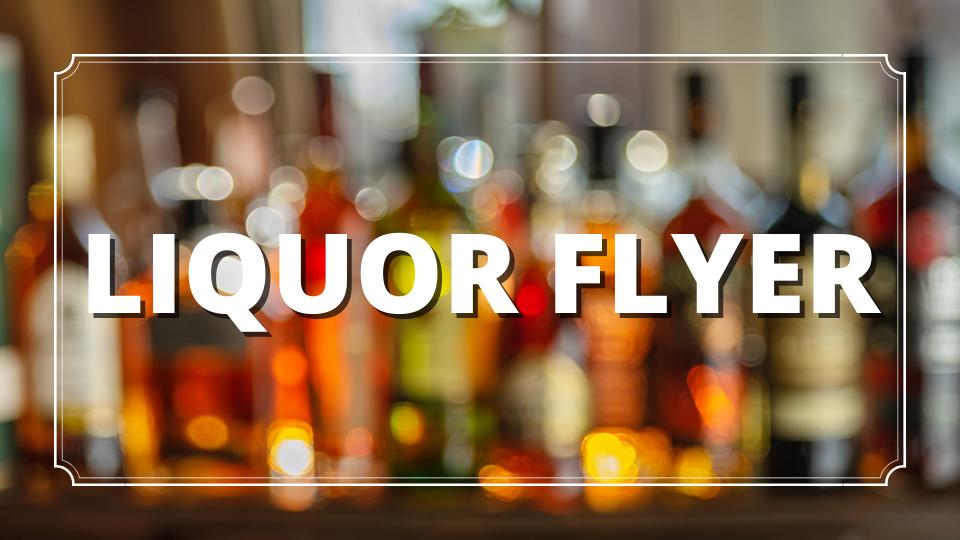 Liquor Flyer
July 21, 2022
View our July Liquor Flyer, available from July 22 - August 1, 2022.


Contests you can enter to win in-store at any Angry Otter Liquor location include:
Pizza Oven from Stave & Steel
Dillon's Bar Cart + Bartender Kit from Dillon's
Muskoks Chair from White Claw
Bicycle from Flor de Cana
$1,000 Travel Voucher from Stoli
Cabin Getaway from Coors Seltzer
Sturgeon Fishing Trip from Walter Caesar
Sturgeon Fishing Trip from Lagunita's IPA
Adult Dip Pool from Captain Morgan (excluding Kitsilano)
Stand Up Wine Fridge from Copper Moon (excluding Kitsilano & Point Grey)
Sparking Hill Experience from Mionetto Prosecco (excluding Sumas & Tranquille)
Camping Chair from Corona (excluding Kitsilano)
1 of 3 Golf Trips (worth $2,500) from Sleeman Breweries (excluding Kitsilano)
Otter Floatie from Red Truck (excluding Kitsilano)
Cooler from Bud Light (excluding Kitsilano)
Bar Kit from Tempo (excluding Kitsilano)

Plus more in-store at participating locations!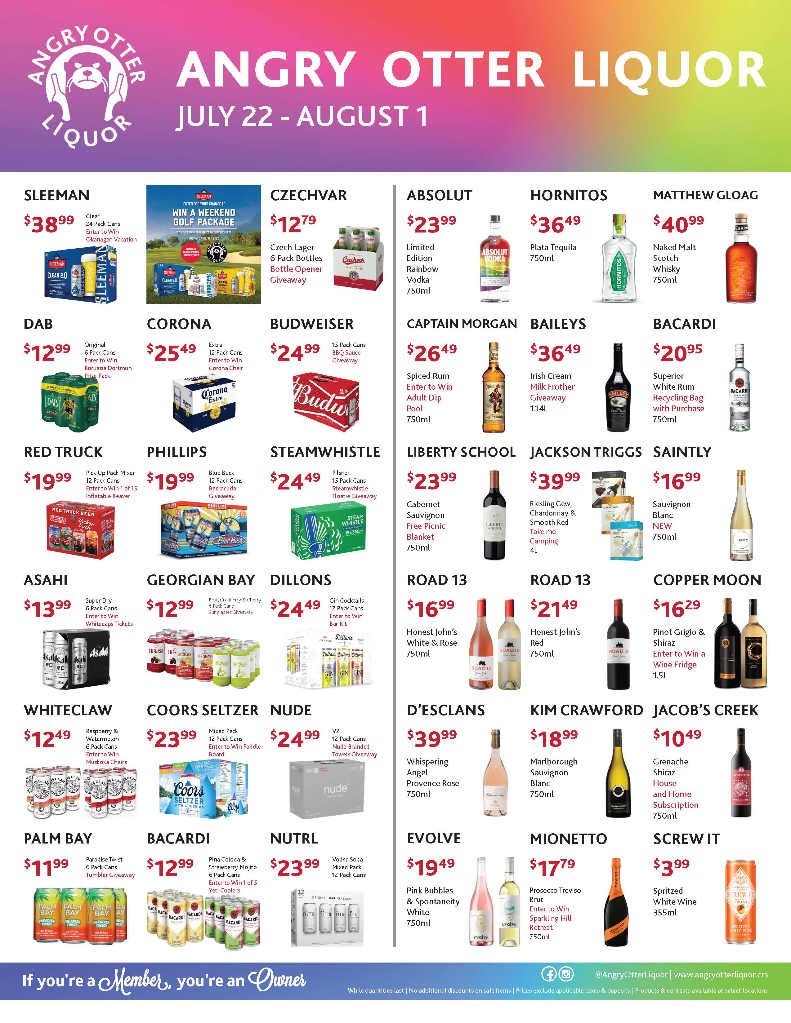 *Flyer correction: Jacob's Creek Grenache Shiraz was previously listed as $23.99, the correct price is $10.49.
Not a member yet? Sign up for a one-time fee of $10 and start building your equity and earning cash back.
There are no featured stories at this time.