How to Build the Perfect At-Home Bar
Actions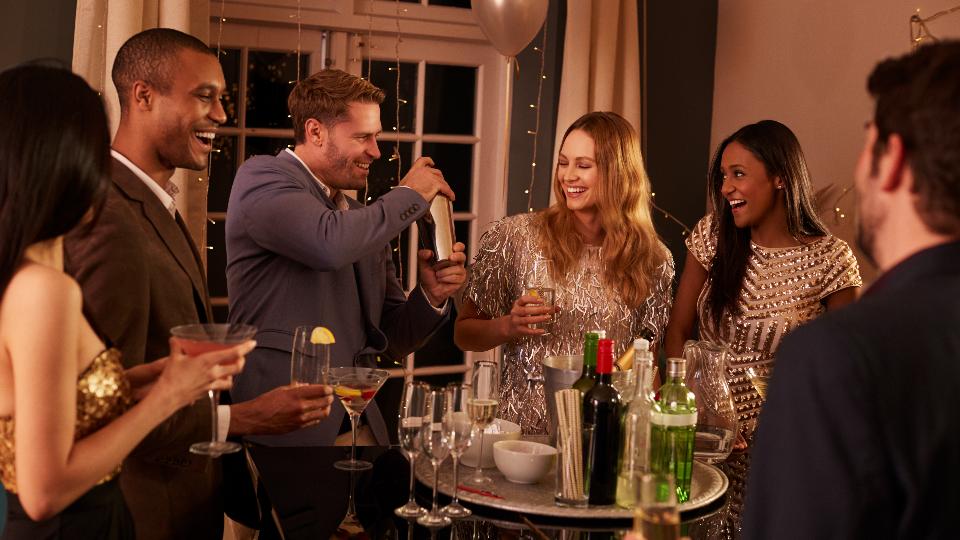 How to Build the Perfect At-Home Bar
November 21, 2023
The holiday season, renowned for its bustling hosting activities, often has us standing lost in the aisle of spirits wondering how we can enhance our collections or find the perfect gift for the host who seems to have it all.
After numerous hosting experiences, we've realized that certain essentials are crucial when setting up a home bar so, we've created a list that can be used to help you step up your game or provide a gift guide when shopping for that perfect host.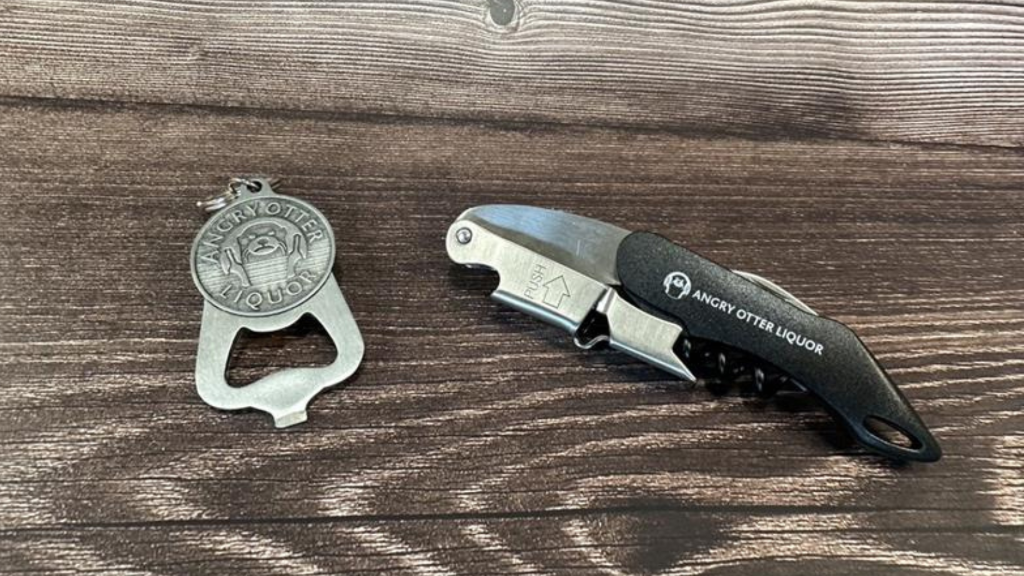 Tool Kit
Bottle Opener and Corkscrews: Most likely you already have one. However, they are essential to getting the beverage to the glass.
Are you looking to better your current one or want to buy one for someone as a gift this holiday season? Did you know we have Angry Otter ones? Check them out at your local Angry Otter by the cashier! They make the best stocking stuffers.
Jiggers: These mini measuring cups help achieve the exact measurements. A standard jigger is double-sided, with 1.5 oz on the large side, and .75 to 1 oz on the smaller side.
Shakers and Strainers: A stainless-steel cocktail shaker is essential for perfectly chilled, shaken drinks. There are two main types: Boston-style, a metal tin fitting over a pint glass for quick and easy shaking, favoured by professional bartenders; and cobbler, a one-piece shaker with a built-in strainer, ideal for convenient at-home use without extra parts.
Mixing Glasses and Long Spoons: A mixing glass is perfect for stirring cocktails, offering elegance and functionality to your home bar. Bar spoons, designed with long handles, efficiently go drinks from the bottom to the top without splashing. Some feature smooth handles for added weight, while others have textured, spiraled handles for a secure grip.
Ice Makers, Molds, and Buckets: A host's main concern is often having enough ice. However, you can opt for diverse ice moulds and makers to elevate your cocktail game, steering clear of cloudy, odour-retaining freezer ice. Choose large cubes or spheres for spirit-forward drinks like Manhattans to prevent rapid dilution. Crushed or pebbled ice suits tiki drinks and warm-weather beverages, aiding in cooling and diluting heavy syrups. For general use, stick to one-inch cubes, ideal for shaking and versatile in various drinks.
Keeping a designated ice bucket with a scoop ensures convenient cocktail preparation or wine chilling access.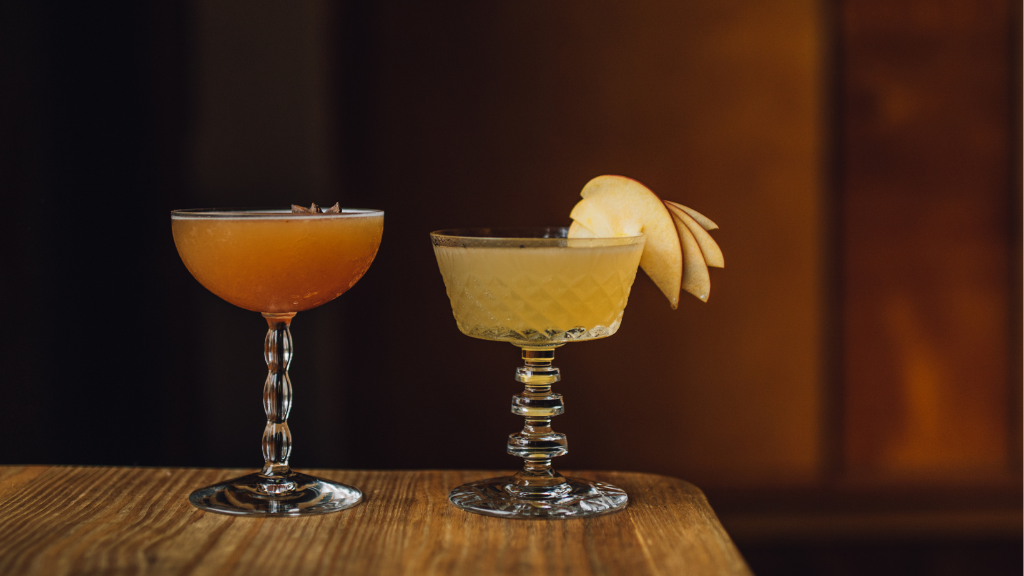 Glassware
There are so many types of glasses out there, but these are the four you need for cocktails.
Single Rocks Glass (9-10 oz): Perfect for sipping neat cocktails or "down" drinks, such as a Negroni or an Old-Fashioned, where the focus is on the pure, unmixed flavours.
Double Rocks Glass / Double Old-Fashioned: With a larger capacity than a single rocks glass, this glass is ideal for spirit-forward cocktails served over ice, like a Coquito or a Sazerac, accommodating a single large cube or several smaller cubes.
Highball / Collins Glasses: Tall and slender tumblers, around 11 ounces, designed for higher-volume mixers served with plenty of ice and often a straw. It's ideal for cocktails like a Paloma or a Dark and Stormy.
Coupe Glasses (5-6 oz): Elegant glasses suitable for stirred and shaken cocktails served without ice, replacing champagne flutes for bubbly concoctions or the classic V-shaped glasses for martinis. Perfect for drinks like a Sidecar or a Manhattan.
This is not to say a good red and white wine glass will go unnoticed. They are equally important and a staple of everyone's collection.
Needing some new glassware? Our North Shore, Summerland, Whatcom, 248th in Aldergrove, and Kitsilano locations all offer wine and Riedel Glassware for purchase.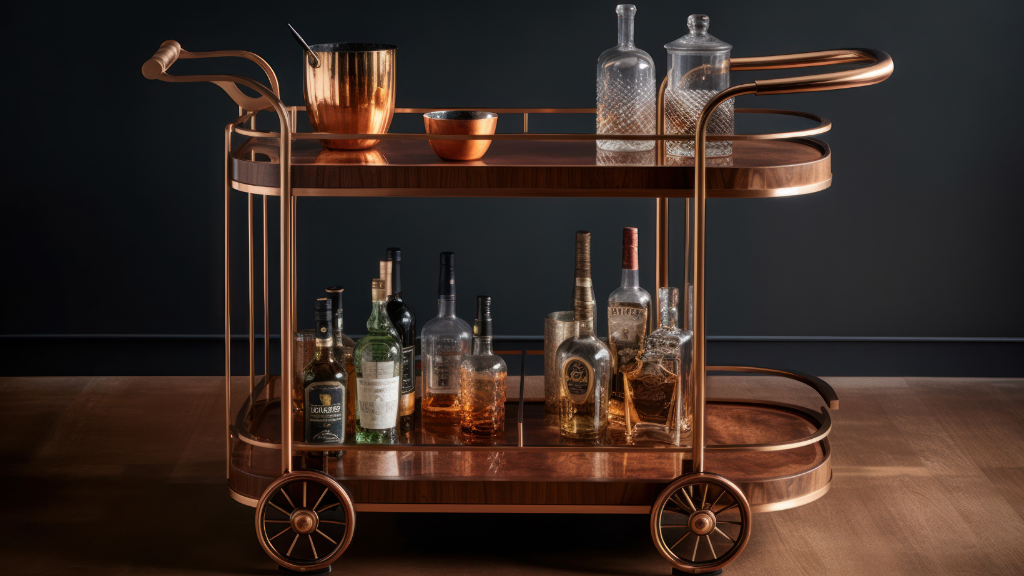 Essential Spirits
It's easy to get overwhelmed by the sheer variety of spirits to choose from, but ensuring you have the basics is the perfect first step.
Whiskey: There are many types, but we recommend starting with a Bourbon, Tennessee or Rye for the most versatility.
Tequila: Knowing the different types is crucial for knowing what to do with it. Silver can be hidden in some cocktails, whereas gold has a smooth and sweet taste that is better enjoyed as a shot. Premium brands are always better for sipping.
Gin: For all the classic cocktails, gin is a must.
Vodka: Like Gin, it is pretty versatile.

The Extras
Liqueurs: Similar to spirits, there are so many to choose from. Let your preference be your guide, and do not be afraid to get creative.
Mixers: Most classic cocktails require at least one if not more, mixers. Having variety is necessary.
Carbonated Mixers: Take your pick From club soda, tonic water, and ginger beer.
Bitters: Bitters will help elevate any cocktail to the next level.
Syrup: Simple Syrup is a must, but you can also diffuse them for special occasions and holidays. Have you thought of mint, vanilla, jalapenos, or cinnamon? The possibilities are endless.
Simple Syrup Recipe
Ingredients
½ cup Granulated Sugar
½ cup Water
Directions
Add the sugar and water to a small saucepan over medium heat.
Stir until sugar is dissolved.
Let cool, then pour into a glass jar and seal tightly with a lid.
Simple syrup will last refrigerated for about a month.

Juice: Orange, cranberry, pineapple, they're all important. Are you in a rush and find yourself in your local Angry Otter Liquor? We always have some Co-op Gold Juices; ask a team member where you can find them.
Garnishes: Garnishes are equally important in the taste and presentation of a cocktail. Don't forget to check for them when you're in store! We keep a wide selection of garnishes and supplies for rims as well.
Important Tips
Don't forget that crafting the perfect at-home bar isn't about immediate completion; it's a journey of exploration and enhancement. While it might seem daunting or costly initially, building a curated collection for your bar is best done gradually, adapting it to your tastes and preferences. Remember, these elements also make fantastic gifts, either to ask for or to give during the holidays!
Cheers to crafting memorable experiences, one cocktail at a time!
Don't forget to share your at-home bar essentials with us on Facebook or Instagram.
Discover more: