Embrace the Essence of Fall with 3 Bourbon Cocktail Recipes
Actions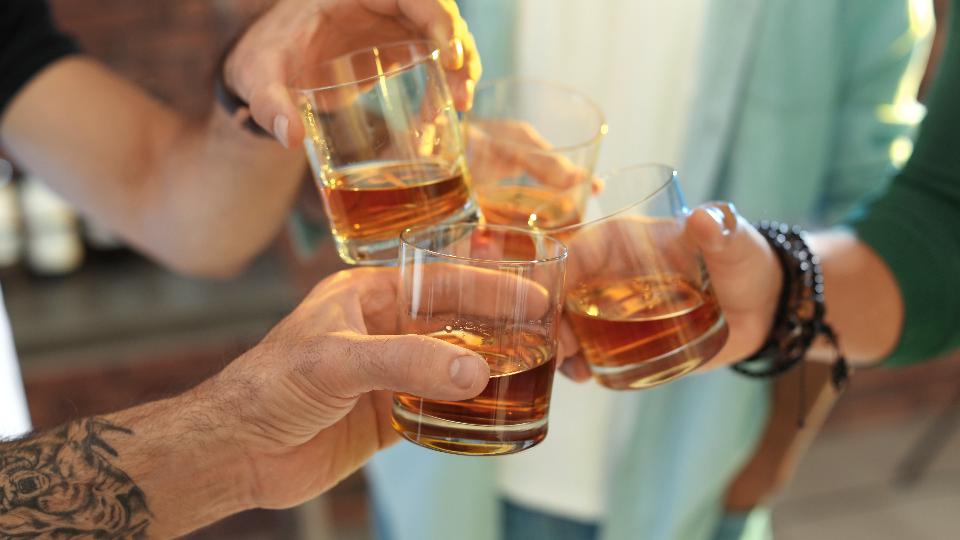 Embrace the Essence of Fall with 3 Bourbon Cocktail Recipes
September 19, 2023
As September rolls around and Kentucky celebrates Bourbon Heritage Month, we invite you to savor the season with a collection of enticing bourbon cocktails that perfectly capture the spirit of autumn. Whether you're a seasoned Bourbon Connoisseur or just beginning to explore the world of bourbon, our curated recipes have something to offer everyone. From a delightful Fall Sangria for the wine lover to a Grilled Peach and Maple Smash for those trying to finish their extra fruit from summer and the intriguing Kentucky Never Sleeps, these cocktails will surely spice up the start of the fall season.
Join us on this flavorful journey as we blend the rich heritage of bourbon with the cozy warmth of autumn.


Fall Sangria
View the original recipe here.

Ingredients
1 Bottle of White Wine
1 ½ cup Apple Cider
2 oz Maple Syrup
1.5 oz Bourbon
Optional: Apple Slices and Cinnamon Sticks

Directions
Mix all ingredients in a pitcher and refrigerate for 2 to 3 hours to let the flavors from the cinnamon and apple slices mix in. Then serve over ice.

Grilled Peach and Maple Smash
View the original recipe here.
Ingredients
½ Grilled Peach
1 Sprig of Thyme Leaves
¾ oz Maple Syrup
½ oz Lemon Juice
1 oz Orange Juice
1 ½ oz Bourbon
1 oz Ginger Ale
Optional: Peach Slice and Thyme Sprig for garnish
Directions
Add the peach, thyme, maple syrup, lemon juice, and orange juice to a cocktail shaker, then muddle to release the juice from the peach. Add in bourbon and fill the shaker with ice before shaking until combined. Strain into a cocktail glass over ice. Top with ginger ale and garnish.


Kentucky Never Sleeps
View the original recipe here.

Ingredients
1 1/2 oz Bourbon
1/2 oz Sweet Vermouth
1/2 oz Coffee Liqueur
1/2 oz Simple Syrup
3 Dashes Chocolate Bitters
Optional: Orange Peel to Garnish

Directions
Add bourbon, sweet vermouth, coffee liqueur, coffee simple syrup & chocolate bitters to a cocktail shaker. Add ice and shake. Strain over ice in a rocks glass. Squeeze orange peel and garnish.

Discover more: