Discover BC's Sunshine in a Bottle
Actions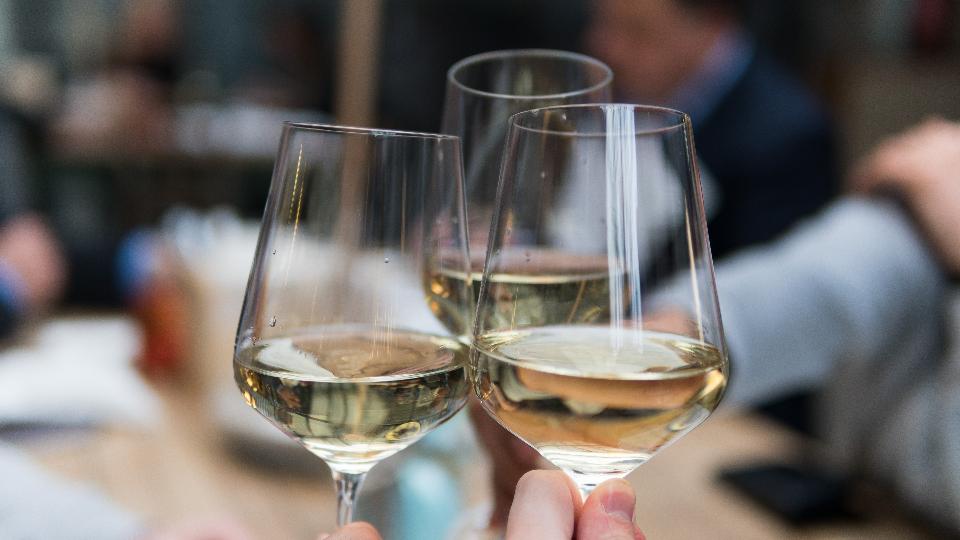 Discover BC's Sunshine in a Bottle
August 15, 2023
Since the inaugural grapevine took root in the Okanagan in 1932, British Columbia has been crafting wines that echo globally. Yet, the Vitis Vinifera grapes from the 1990s have birthed some of the province's most exquisite varieties. That's when Pinot Gris, Riesling, and Sauvignon Blanc created global names for themselves and began gracing our shopping carts, especially when the sun's out.
Fast-forward to today, vintners are daring to surpass limits, conjuring the planet's most versatile wines for year-round enjoyment. Still, there's a shared sentiment among those who've savoured a chilled, crisp white wine on a sweltering summer afternoon—their refreshing character is tailor-made for patio relaxation.
Amidst this, our backyards hold treasures waiting to be discovered, a symphony of flavours that are the perfect companions to those summer days. So, next time you're soaking up the summer, remember that there's a whole world of flavours at your fingertips.
Chardonnay
The Chardonnay grape is known for its rapid growth in various regions, effortlessly absorbing the unique characteristics of the land and harmonizing with winemakers' decisions, including oak aging. Chardonnay from BC is often compared to Chablis, enriched with a subtle oak essence. While unoaked options exist, most present a complexity that transcends mere fruity notes.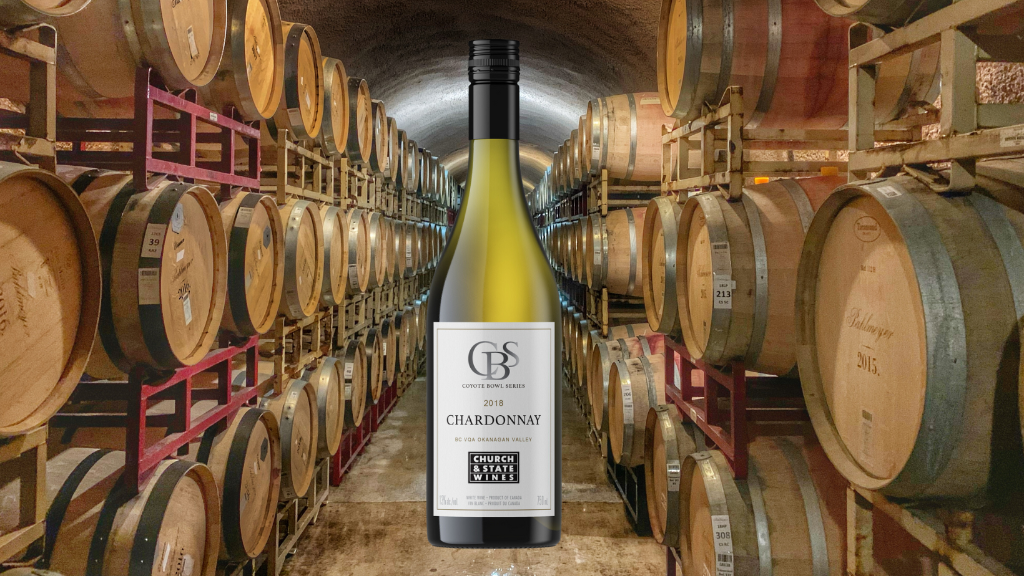 Church & State's Coyote Bowl Series Chardonnay— The aroma captivates with almond brioche and baked pears notes. A gentle palate reveals further almond and honey nuances, harmonizing with well-rounded acidity reminiscent of citrus oil. The wine culminates in a lengthy, mineral-rich finish that evokes the essence of slate.
Pinot Gris
Covering more than 1100 acres, Pinot Gris reigns as the province's most prevalent grape. Worldwide, Pinot Gris takes on two profiles: Alsatian, with its rich honeyed body, and Italian, featuring a lighter form. In BC, many wineries expertly balance these styles, achieving a harmonious middle ground.

See Ya Later Ranch's Pinot Gris— Fresh stone fruit and zesty lemon with a pop of fruit and spice. The oak and balanced fruit flavours give a nice mouthfeel, soft acidity and a touch of minerality, providing a long and fruity finish. It pairs well with oven-roasted chicken dinners or hot wings!
Gewurztraminer
Originating from Alsace, Gewürztraminer is a favoured variety. While it might be less recognized globally, it plays a key role in many BC wines. Boasting floral notes, Gewürztraminer is known for its tendency to lose acidity as grapes ripen. Nonetheless, BC's cooler temperatures, particularly at night, help preserve the grape's vibrant acidity, resulting in a harmoniously balanced flavour.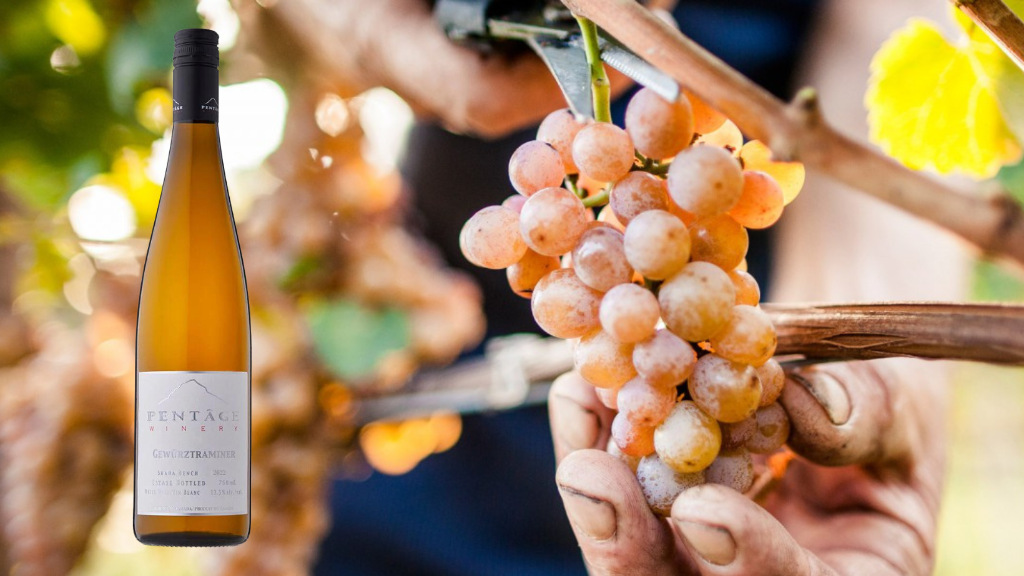 Pentage Winery's Gewurztraminer— This wine contains aromatics of ripe pear, golden pineapple, and a hint of honeysuckle combined with a juicy and refreshing palate. It pairs well with shrimp and light salads.
Sauvignon Blanc
Often a divisive grape, many base their impressions on New Zealand renditions. Yet, it can evolve into sweetness. In BC, this grape covers the spectrum, from bold to gently nuanced, with its inherent vibrant and sharp acidity ensuring a refreshing palate sensation.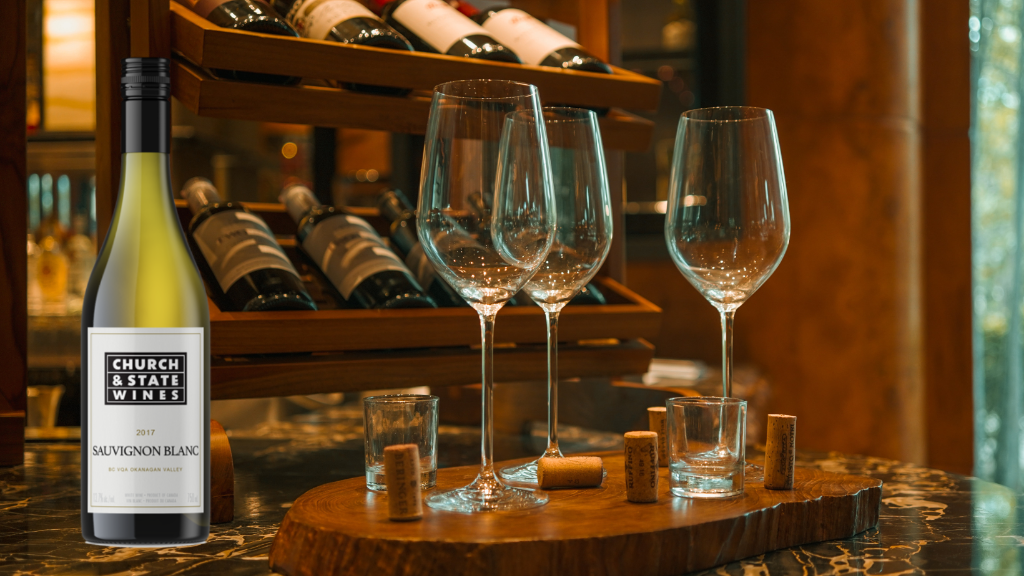 Church & State's Sauvignon Blanc— This wine is a fan favourite with its stunning crystal clarity and alluring bouquet. Lime zest and fresh grass note lead to crisp apple and white grapefruit flavours. Its delicate nature pairs well with lighter fare, seafood, and seasonal salads.
Riesling
Riesling, too, offers a versatile range of styles. It can be off-dry, showcasing gentle fruity notes, or a dry option with intense flavours and crisp acidity. Occasionally, it leans towards sweetness, yet it can age gracefully over several years.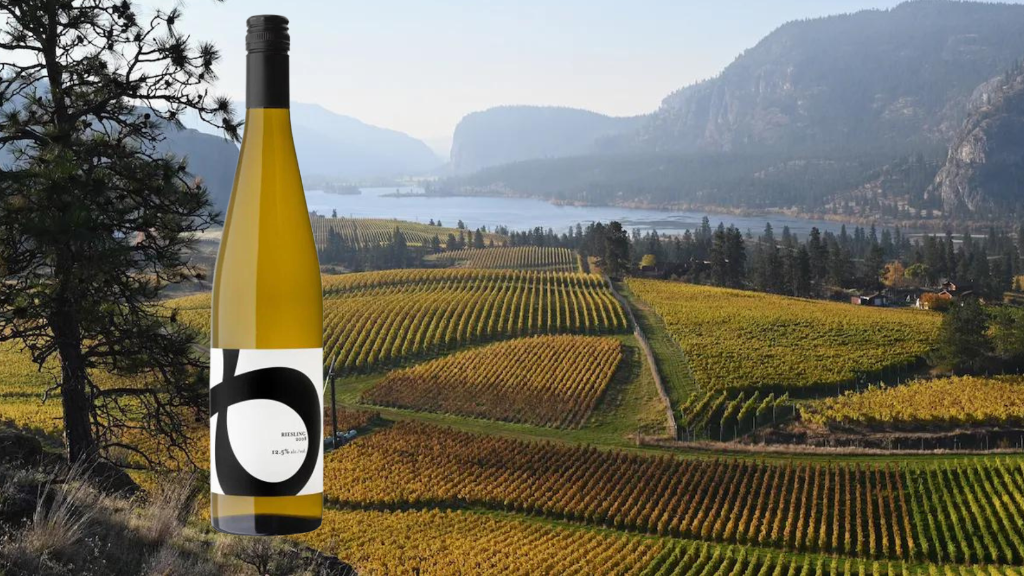 8th Generation Vineyards— With tropical fruit aromatics like papaya, mango & juicy pineapple, quince and honeydew melon. Incredibly balanced acidity rounds it up to a textbook Riesling example. It pairs well with spicy dishes and sharp cheeses.
White Blends
BC's many white grape varieties pave the way for distinctive blends. Certain combinations arise out of necessity due to varying vintage conditions. Regardless of the mix, these creations unveil the boundless potential within a rapidly growing wine industry.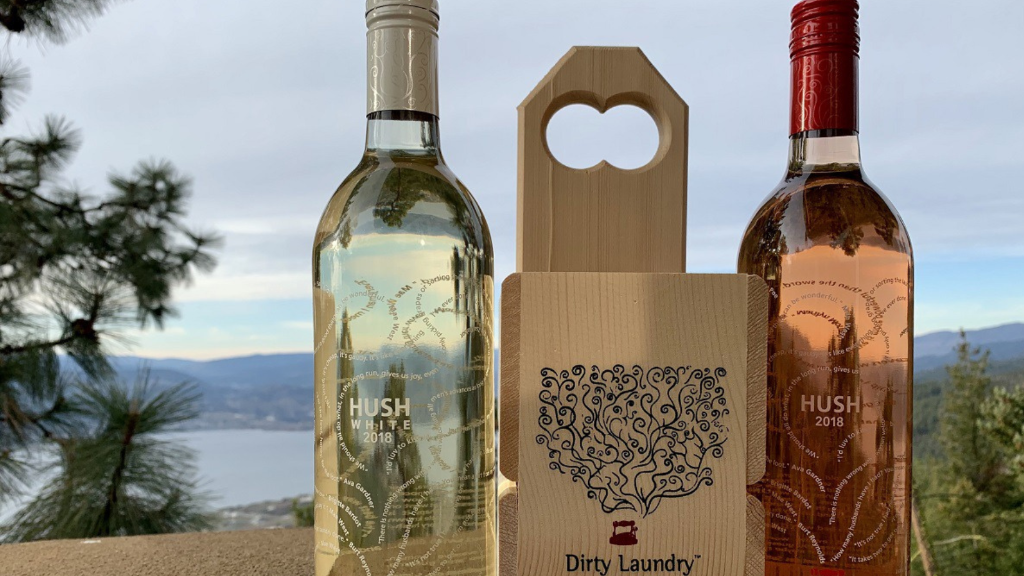 Dirty Laundry's Hush White— This wine is meant to be fun, exciting and flavourful. A balanced blend of Gewürztraminer, Riesling, and Sauvignon Blanc makes up this very approachable, easy-drinking wine. It pairs well with light foods, including salad, charcuterie boards with soft cheeses, fresh-shucked oysters, or cream-based pasta with fresh seafood.
You can find all these and more at your local Angry Otter Liquor.
Discover more: