Cocktail and Food Pairing Made Easy: Elevate Your Dinner
Actions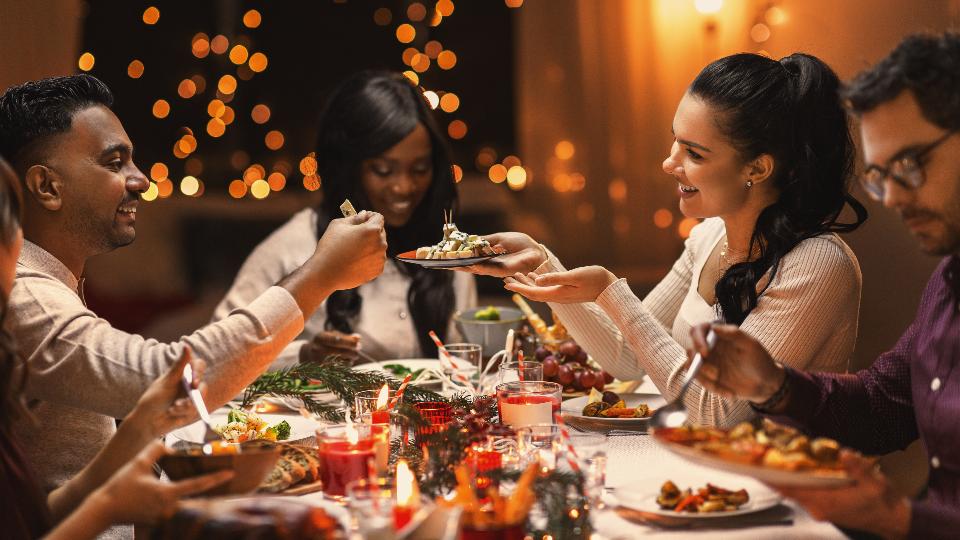 Cocktail and Food Pairing Made Easy: Elevate Your Dinner
November 7, 2023
Pairing food with the right drinks can seem daunting. However, the perfect pairings can elevate your dining experience, adding a touch of sophistication to your meal. While the realm of food and wine pairings is typically discussed, venturing into the world of cocktails might seem challenging. Everyone has their preferences, and it can seem like a steep learning curve to master the proper cocktails.
However, it's a delightful way to infuse excitement into your culinary endeavours. Let's explore the art of cocktail and food pairing, making your next dinner party unforgettable for your guests!


Start with the Foundation
When planning what to serve, it is essential to start with either the spirit used or the food. Consider the drink's body – a heavier cocktail complements a lighter dish, and vice versa.
Alternatively, you can focus on what you plan to serve and take an ingredient to build a complimentary drink. For example, take the warm apple crisp you prepared for dessert. Instead of the usual wine or coffee, surprise your guests with an apple cider punch. Its crisp notes and subtle spices intertwine beautifully with the sweet, cinnamon-infused apple pie, creating a cozy, seasonal harmony.

Use the Cocktail to Enhance Flavours
Allow the food to be your guide, shaping the cocktail's profile. Avoid overpowering delicate dishes with robust spirits like whiskey; reserve them for heartier fare, like a rich steak. For desserts, steer clear of overly sweet cocktails.
Letting the food lead and your cocktail follow suit will enhance the culinary experience.
Helpful Tip: Add Aromatics for a Flavorful Touch
Aromatics, particularly herbs, possess the magical ability to elevate your pairings. Use them to accentuate similar flavours in both the dish and the drink. Adding a mere sprig of basil or rosemary to your glass as a garnish can transform your cocktail, adding depth and intrigue. Don't underestimate the power of these fragrant wonders; they hold the key to refining your pairings to perfection.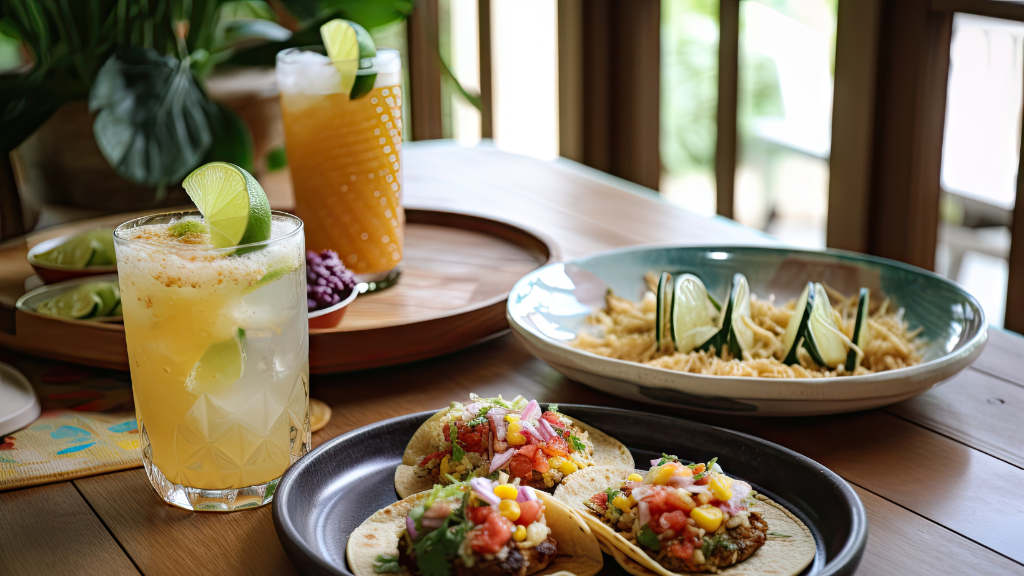 When in Doubt, Match to the Type of Cuisine
Certain cocktails effortlessly align with specific cuisine, bringing out the best in both. Margaritas and Palomas pair perfectly with Mexican cuisine. In the same way, Japanese Whisky elevates the flavours of yakitori-style foods, creating a nuanced palate. Vodka-based drinks, such as Moscow Mules or Bloody Marys, resonate splendidly with smoked fish and blinis, offering a sophisticated touch to your meal. For Italian flavours, embrace Spritzes, Negronis, and vermouth cocktails, which complement hard cheeses like parmesan and savoury cured meats like prosciutto, providing an authentic Italian experience at your table.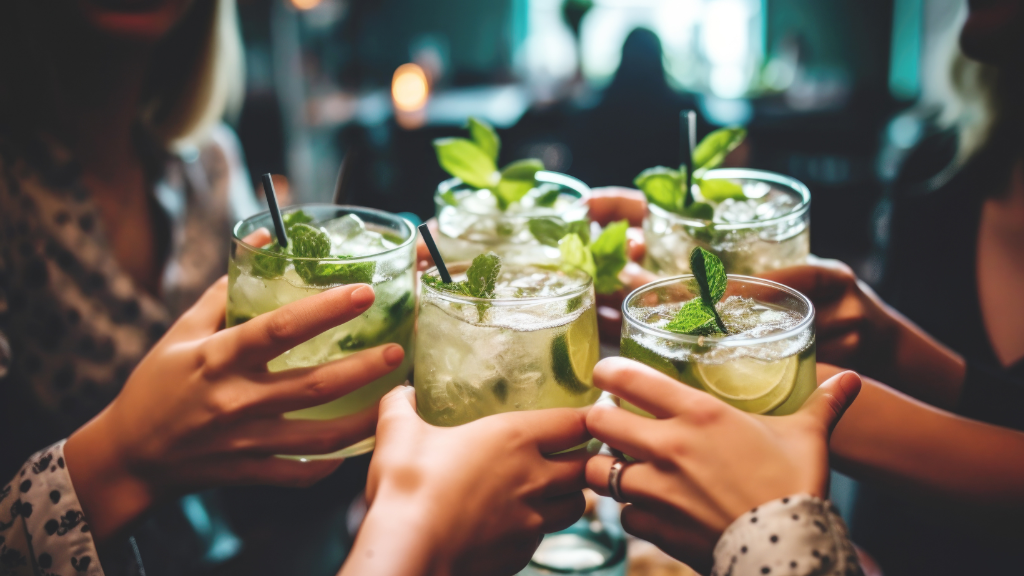 Control Alcohol Levels: Crafting Balance
Crafting a well-balanced menu involves considering alcohol levels. For a multi-course meal, opt for lower-alcohol cocktails. This ensures your guests can savour every bite and sip without feeling overwhelmed.
It's about creating an experience where the flavours harmonize, allowing your guests to indulge in the culinary symphony you've orchestrated.
By using these simple tips, you can thoughtfully curate the menu of your next dinner party with ease! And if you need some inspiration for cocktails, refer to our favourite recipes here.

We want to see your pairings! Make sure to share them with us on Facebook and Instagram.


Discover more: